Itinerary
This is a 9 day self-drive itinerary that travels the South Island of New Zealand starting and finishing in Christchurch.
On arrival in Christchurch you will be met and transferred by shuttle to your accommodation. Located on the east coast of the South Island, Christchurch – just like the rest of New Zealand – is a city of contrasts and has a unique blend of historic charm and exciting city life.
Following the 2011 earthquake, Christchurch has re-emerged as a vibrant, ever-changing city. Why not sit back and relax as you pass the trailing willows and leafy banks of the stunning Christchurch Botanic Gardens while punting down the river Avon? The city centre is small enough to be negotiated on foot, with the advantage of being perfectly flat.
This morning you will be transferred by shuttle from your accommodation to Christchurch rail station where you will join the TranzAlpine train – said to be one of the great train journeys in the world. The journey takes you across Arthur's Pass to Greymouth on the West Coast, viewing the alpine scenery en route.
On arrival in Greymouth collect your rental car and make your way down the coast to Franz Josef. The Fox and Franz Josef glaciers are without doubt the greatest lure of this region.
Nestled on the edge of the rainforest and descending 2500m in 13kms, these great cascading frozen rivers are only 6kms from the Tasman Sea and in this respect are unique. They are also amongst the fastest moving glaciers in the world, Franz Josef glacier is known to move up to 5m per day on occasions. (2 nights)
Today is at your leisure to explore the area. Franz Josef Glacier was first explored in 1865 by geologist Julius von Haast, who named it after the Austrian emperor. The glacier is five kilometres from the town of the same name, and a 20 minute walk will take you to its terminal face.
From the glacier car park, you can hike to a choice of lookout points for a bigger view of this awesome river of rice. If you want to actually make contact with the glacier, take a guided ice walk or a heli-hike. Aerial sightseeing is another option.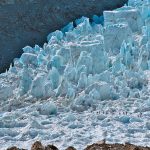 Journey today to Queenstown. The resort town of Queenstown is sophisticated and fantastically scenic. Its lake and mountain landscape is suited to almost any kind of adventure; but Queenstown is just as well known as a place for indulgence.
The area's history is intertwined with gold. In 1862, two sheep shearers struck it rich at the edge of the Shotover River. The ensuing gold rush town was named Queenstown because '…it was fit for Queen Victoria'.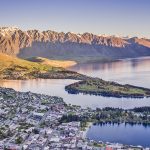 Today we've included the Milford Sound Nature Cruise. Travel by luxury coach on an unforgettable journey from Queenstown into Milford Sound. Upon arrival at Milford Sound, board our vessels, the Milford Mariner or Milford Wanderer which are designed along the lines of traditional trading scows; purpose built to operate in the fiords and offering a laid back, extended, 2.5 hour cruise.
Explore dramatic, moody Milford Sound, New Zealand's most famous waterway. Throughout your cruise, our nature guide provides an engaging commentary about the magnificent scenery and wildlife (English only). Keep a look out for dolphins, seals and penguins.
Return by coach to Queenstown or weather permitting, you can choose to fly back to Queenstown (upgrade – ask for a quote).
Today is at your leisure to explore Queenstown and the surrounding areas. Adventure activities include snow sports, bungy jumping, jet boating, horse trekking and river rafting. Indulgent experiences include exceptional food and wine, lake cruises, spa treatments, boutique shopping and leisurely games of golf.
The village of Mt Cook is a comfortable haven in one of the most unforgiving parts of New Zealand. On every side, the Southern Alps scrape the sky. Even in summer, the weather can change in the blink of an eye.
You don't have to be a mountaineer to interact with the stunning scenery, there are various alpine walks beginning near the village, all about three hours return. Flight-seeing, tours to the Tasman Glacier and heli-skiing (in winter) are other ways to optimise your time here.
This morning enjoy a glacier tour from the terminal lake of the Tasman Glacier. Very few glaciers terminate into lakes and even fewer are readily accessible to travellers.
By boat, you explore the huge dripping iceface of New Zealand's largest glacier. Watch and listen to the ice melting before your eyes in this tranquil glacial lake nestled in the Southern Alps of New Zealand. Afterwards journey onwards through the Canterbury Plains to Christchurch.
Today your holiday comes to an end, please return your rental car to the depot at Christchurch airport prior to your departure flight.